Time lapse video of setting up... and the evening's visitors

The intersection of Wall Street and Main Street.
It really exists in Bridgeport, CT and Green Bay WI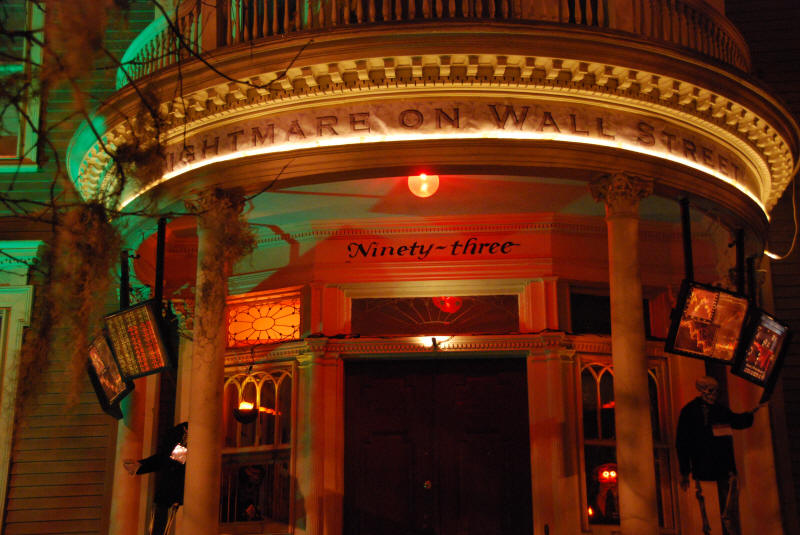 Cookin' the Books
(Click on the pictures for a super-size view)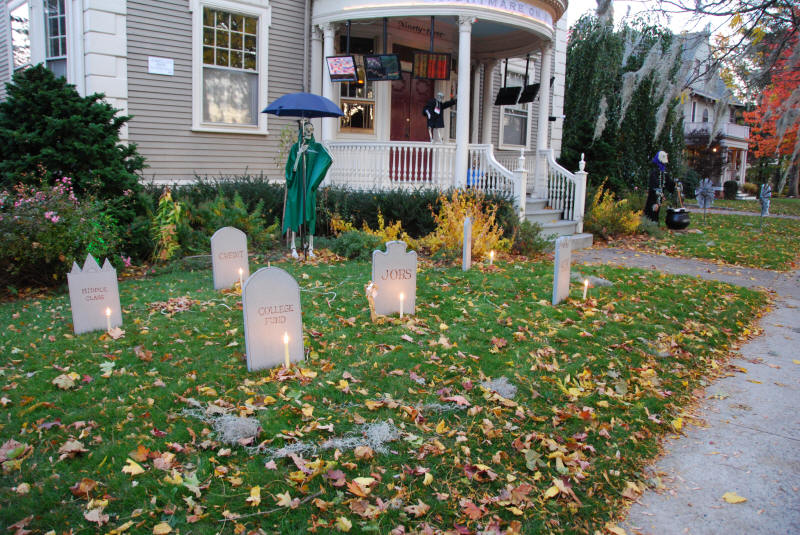 Things that "died" after the credit meltdown...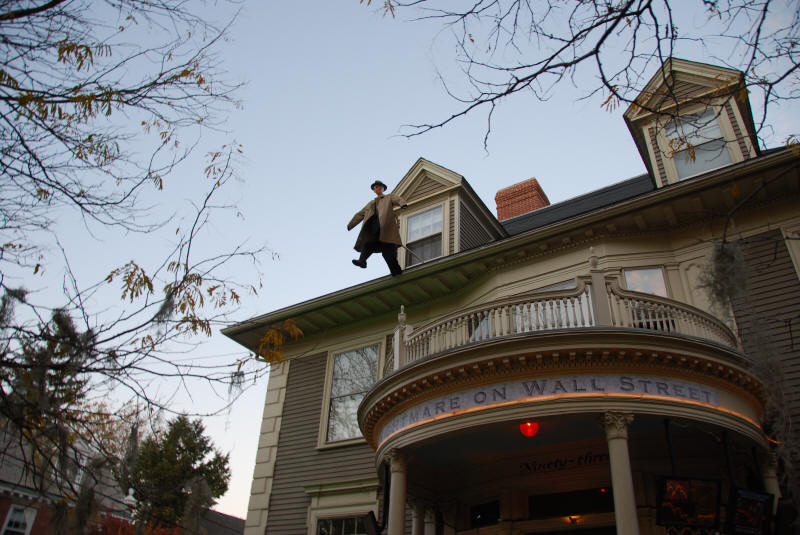 Classic stockbroker reaction.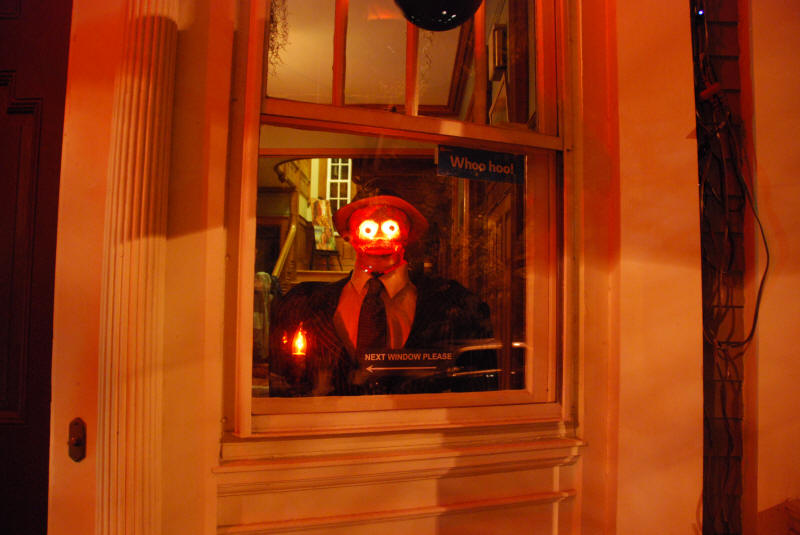 Next Window Please...




to where Theresa staffed the Teller Window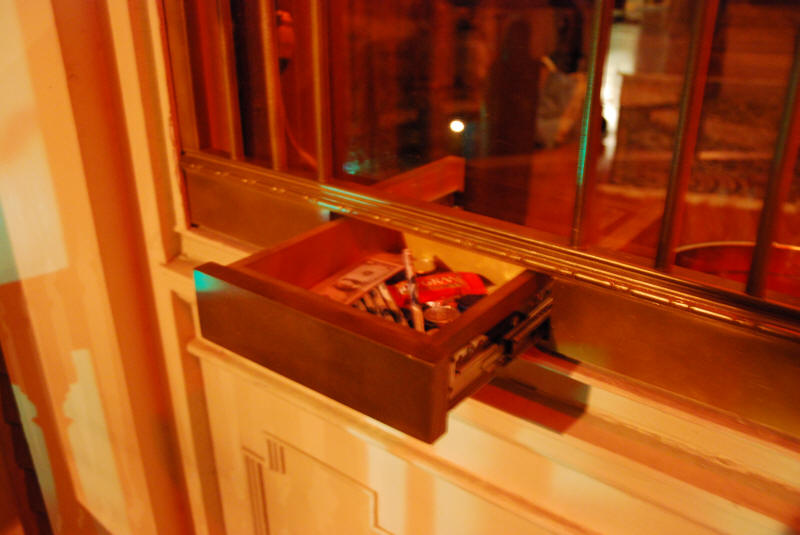 Complete with sliding candy drawer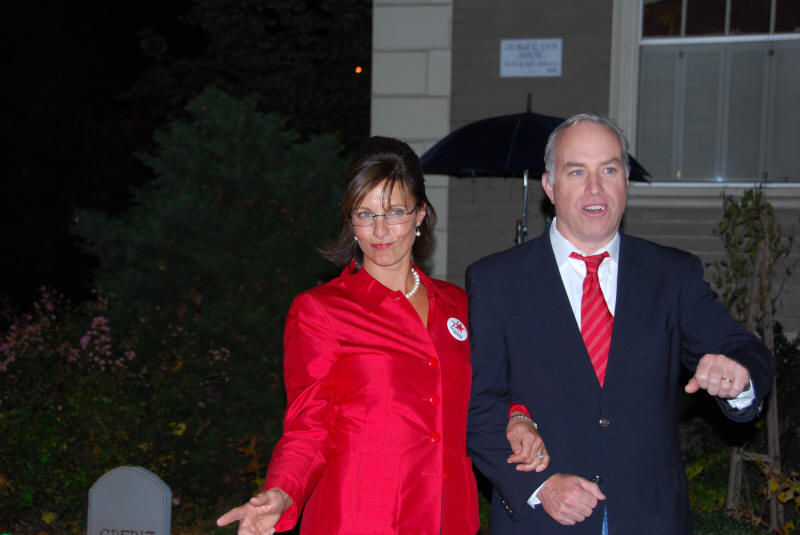 You Betcha!! Palin and McCain stopped by.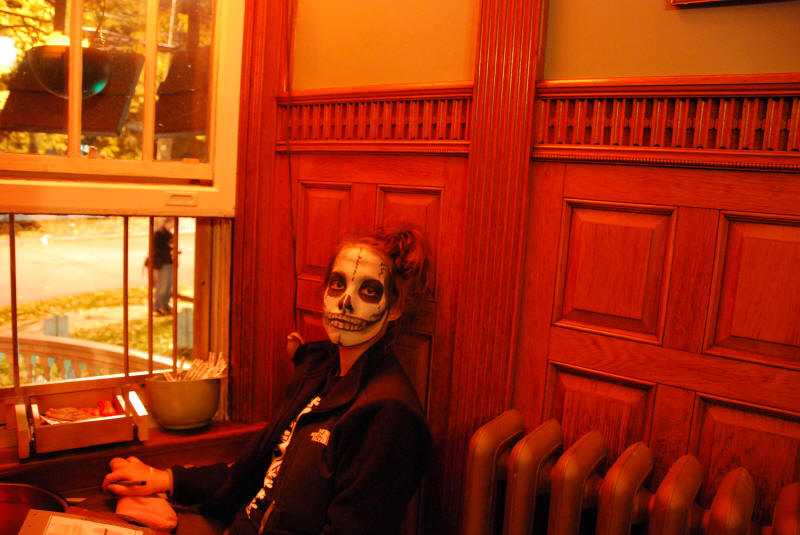 A long night of "loaning" out candy

Skeleton is wearing a Lehman Brothers poncho.
And perpetual rain under the umbrella.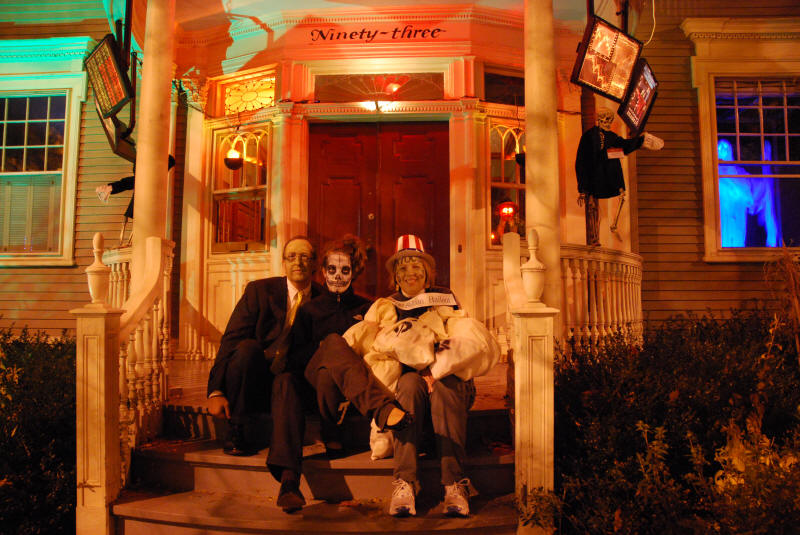 Kevin (Zombie Stockbroker)
Theresa (Teller from Hell)
Colleen ($700 Billion Bailout)
Photo and performance art by Gregg the Gin Soaked Broker