A little San Francisco on our corner




Just hangin' out...
(Click on the pictures for a super-size view)




Skull and Roses. Click here for you unhip

And the dancing skeletons. Yet another Grateful Dead reference...





Flower Children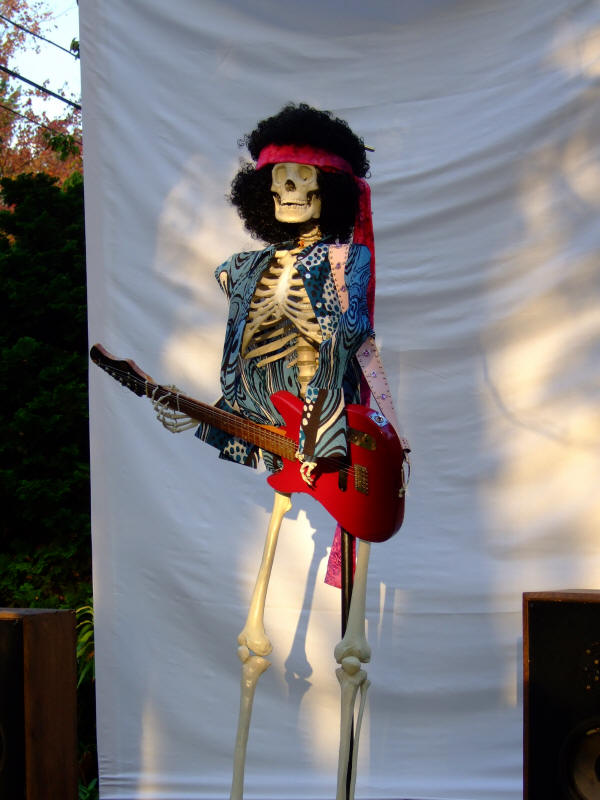 And Jimi Hendrix - the main act


Glow in the dark bead curtain across the porch (soon to become a strangulation curtain)

Superman says "I just hafta dance!"

Jimi is playing to an audience of half-buried corpses and epitaphs of dead 60's ideals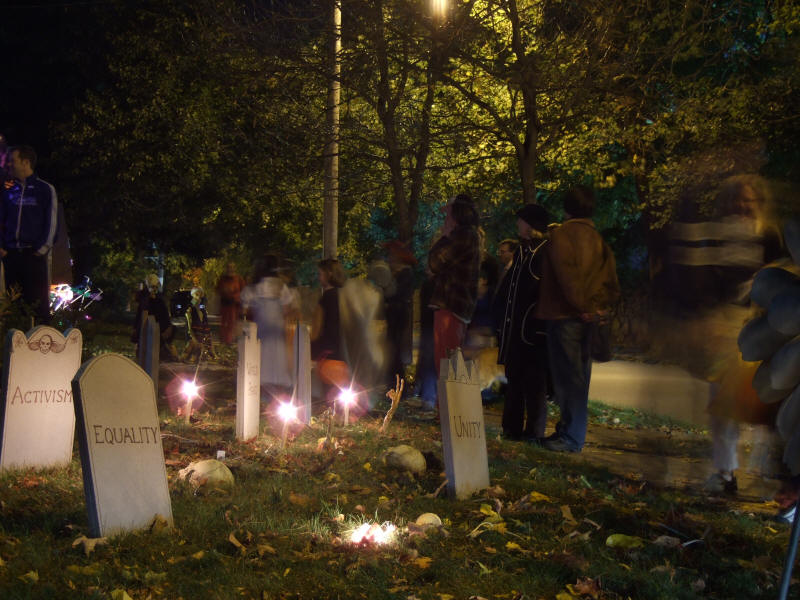 More of the "audience"




The non-dead crowd watching Jimi play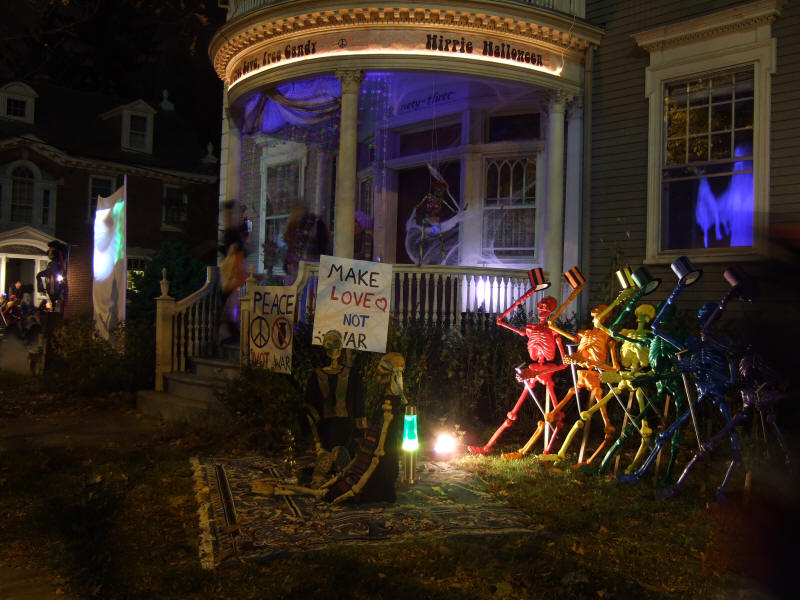 That Hippie couple hasn't moved all night!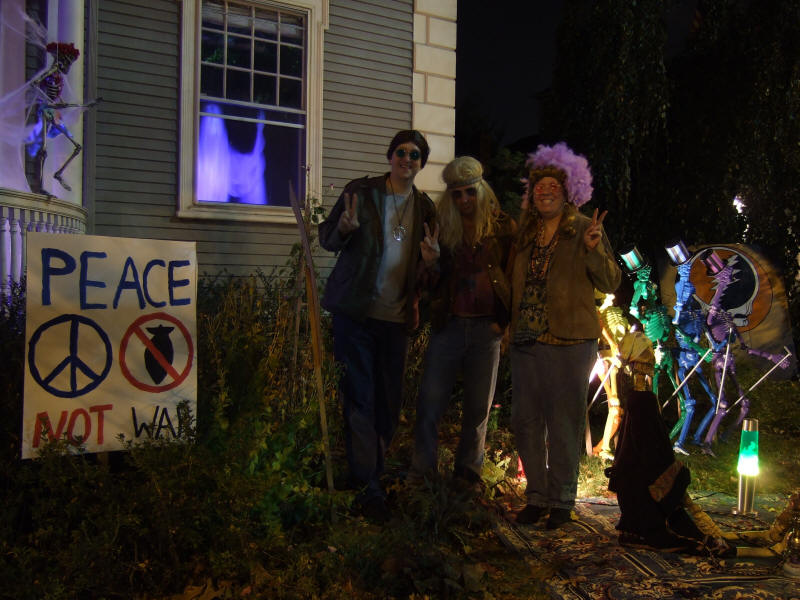 Kevin (John), Colleen (Janice), and our old neighbor Gregg