Our trip to Hawaii inspired us to do a Tiki / Polynesian theme.
First stop, Ocean State Job Lot to pick up a dozen tiki torches.





Theresa carved and painted the Tiki God from pink foam.
LED's in the eyes make them glow

This camera has a hard time with night shots




Theresa (with the witch doctor mask) stood perfectly still to startle the unawares...

No pumpkins this year - pineapples were in order

A working volcano - click here for a movie clip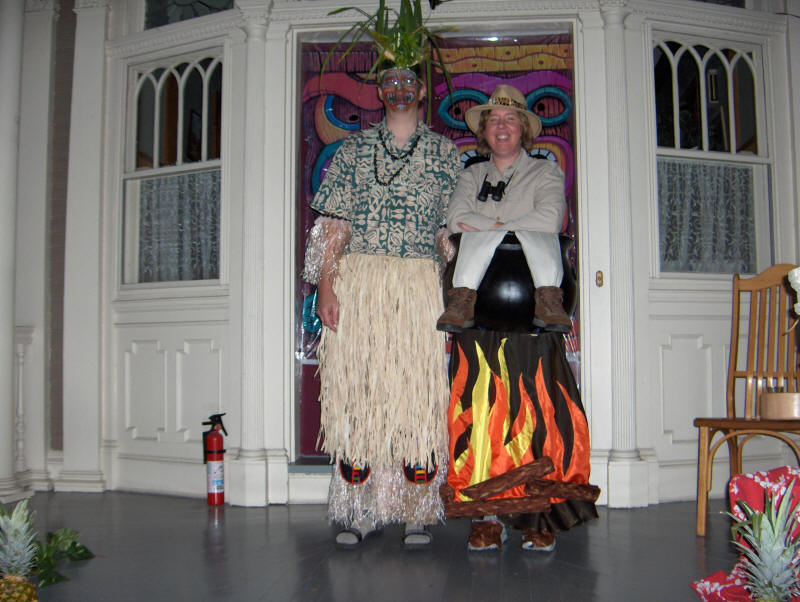 Our costumes
(I don't think the fire extinguisher was big enough if things did go wrong...)

The one on the left is the dummy.
Note the eye hole in the right-hand mask.